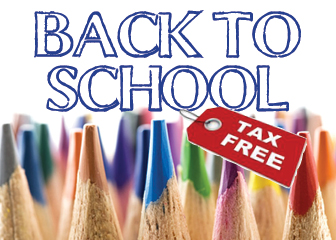 Clothing and shoes priced at $100 or less per item are exempt from the 6 percent state sales tax from August 10 to August 16.
For a full list of tax-exempt items, click here.
The National Retail Federation says back to school time is the second-largest consumer spending season of the year.
Unlike Virginia's tax-free weekend, school supplies will not be tax-exempt. In Maryland, only clothing items qualify.
Thanks, WNEW!